DAZ Studio
Daz Studio 4.20 Pro
DAZ Studio is free software from Daz3D. It is your own virtual studio where you can create your own 3D art. Add your character, lights, props and render away.
DAZ Studio Interface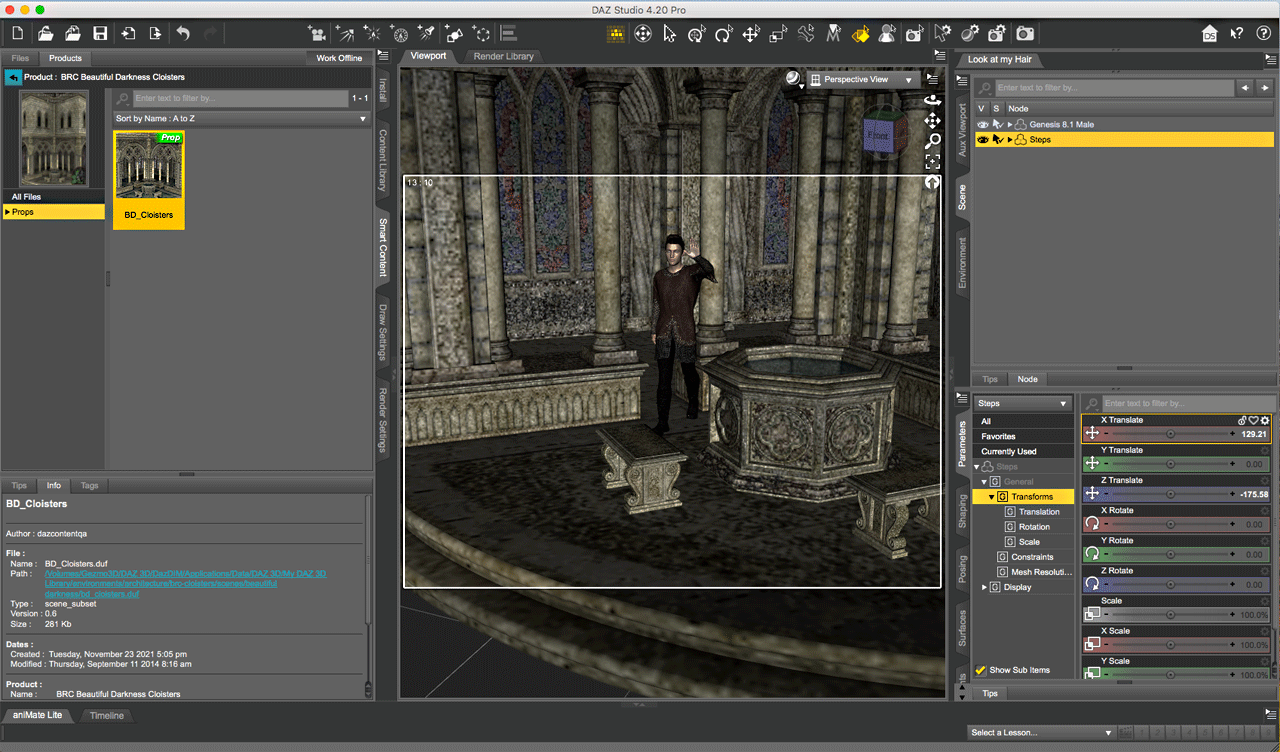 Here is a screenshot of the DAZ Studio Interface with on the left side the Smart Content tab with a prop selected. In the middle the View of the loaded objects and on the right the Scene tab and the Parameters tab.